Artist's Personal Statement
From the age of four, I followed my "rockhound" father up and down the
hills and canyons of southern Arizona, between Tucson and the Mexican
border. As he looked for crystal and mineral specimens, I played in the rocks and sand washes along the way, enjoying the scents, light, colors, sounds and textures of the desert, that I have grown to love so much.
At home, I remember stacks of boxes filled with beautiful, valuable crystals wrapped in cotton, waiting to be sold or traded at the
Tucson Gem and
Mineral Show
each year. Collecting wulfenite crystals was the reason my father brought us to Arizona. Today some of those specimens are an important part of the
Smithsonian National Gem and Mineral Collection
.
This early influence inspired my desire to want to study geology and explore the lapidary and jewelry arts. I love searching the rock shops and gem shows for treasures that spark my imagination. I look for colors and textures that are pleasing and interesting to the eye. I'll gather natural crystal specimens, minerals, rough rock, faceted and cabochon cut stones, stone beads, and pearls to use in my work. I also enjoy learning as much as I can about how all of the materials that I use are formed as you will see in my
geology
and
glossary
pages. For more of my story read,
"
Into Arizona
"
.
Forging components of 14k gold and sterling silver, with colorful, natural crystals, gems and pearls into interesting, one of a kind jewelry items has been a wonderful challenge as well as a life long interest.
Marilyn Mack
See Wulfenite Crystal Images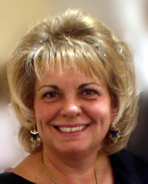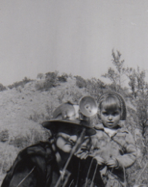 Here is a sampling of the Tucson Gem and Mineral Show in February 2009. The theme of this year's show was "Mineral Oddities".

At left is a huge slab of petrified wood that is 10 feet tall and one inch thick. You can see right through this incredible monolith.

Beyond is case after case filled with colorful and unique specimens from around the world.

This gathering brings people from a host of cultures and countries together for a two week period filled with the wonders of the gem and mineral kingdom.

Tucson Gem and Mineral Show February 2009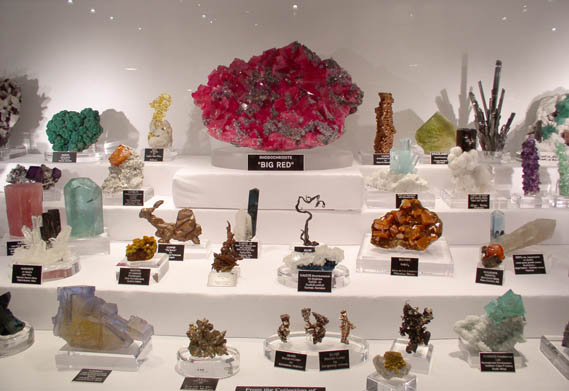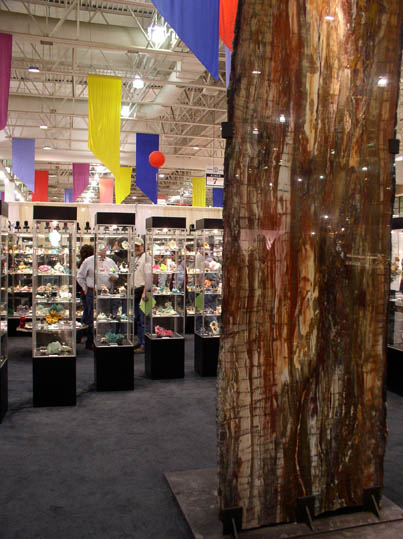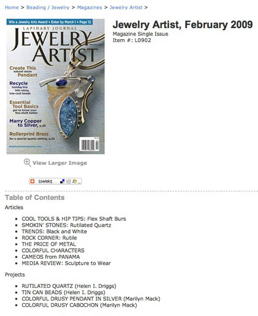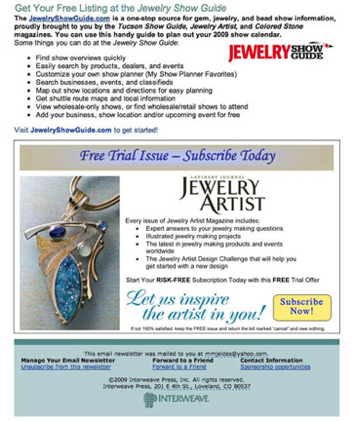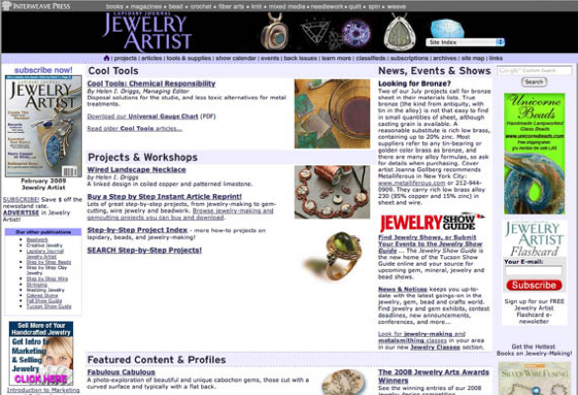 Above Left: Tucson Navigator Show
Guide, Interweave Press

Above: Jewelry Artist Magazine
Website, Interweave Press

Left: Jewelry Show Guide, Interweave
Press

Below: Jewelry Artist Magazine
Home Page and Interweave
Store, Interweave Press