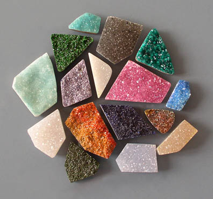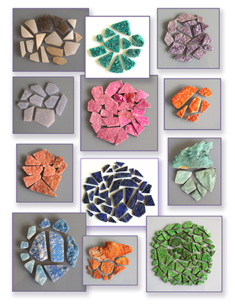 "I cut the surface of the crystal from the host rock with a slab, trim saw on a lapidary unit, then just the edges of the stone are shaped on the grinding wheel."


All of the above drusy crystals were cut by
Marilyn Mack
. Each year she searches the
Tucson Gem and Mineral Show
for these incredible, colorful, all-natural specimens. She is finding some are not as available as in the years before, often due to mine closures and strife in certain regions.